National Dog Week
Sep 19, 2023
It's the dogs turn. They get a whole week to themselves. We get to fuss over them, make them feel special, take them for extra long walks, give them wonderful treats, and go for rides in the truck (at our house - maybe the car at yours?).
Wait.
Don't we do that all the time?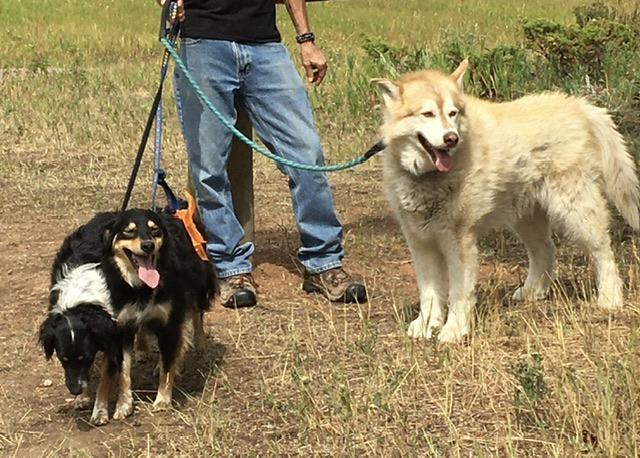 One of those extra long walks
Seriously, though, dogs deserve a week to celebrate the companions they are to us. They're loyal. Sometimes they're needy. (We've got two of those, OMG.) They smile a lot. And they have put up with a ton of stuff from us humans over the years. And still they come back.
Ever hopeful, dogs love to be loved, and even if someone is mean to them, they will find a bright spot in the proceedings. Maybe they're with that person to teach a lesson. Maybe they have a lesson of their own to learn. Dogs are deep, even while they're cavorting around and acting silly so we laugh. Do you think they don't know what sort of effect they have on us?
We have three dogs right now - Niko, who is, we think, around 9 years old. He's a Malamute cross, rescued from the streets of Houston, and usually looks like someone put him in the blender and forgot to turn it off. His coat is rough, because he's a farm dog and he will only tolerate so much brushing. His favorite thing is to hang out in the truck. It used to be jumping over five foot fences and running away, so we consider his truck fetish a huge improvement.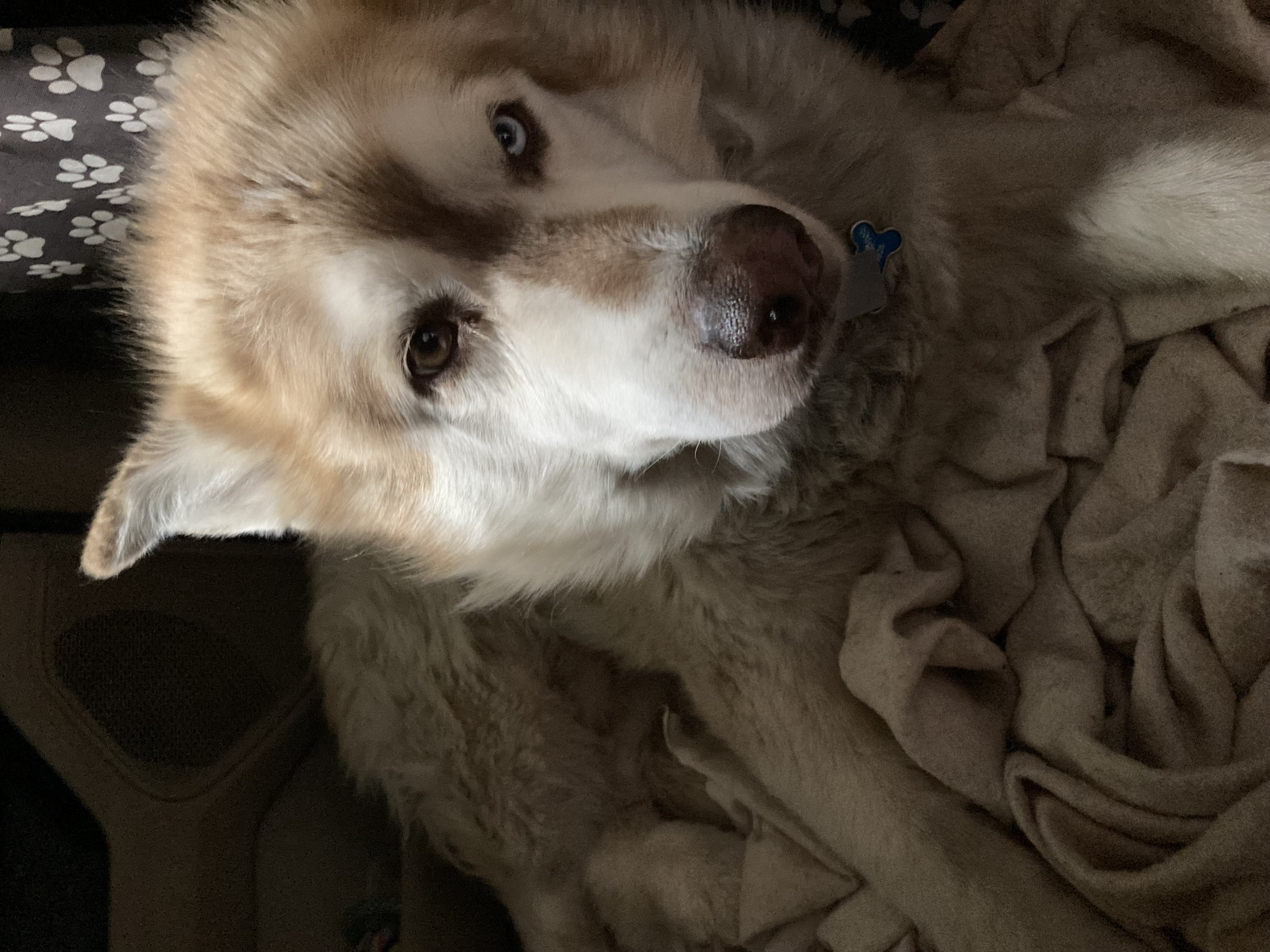 Niko - one blue eye, one green
And then there are "the puppies" - who are six and a half now. They are called Amy and Bernadette (Big Bang Theory fans, yes. And they are just like their namesakes! Who saw that coming?) We got them to give Niko something to focus on besides jumping over fences and running away. They are delightful (and very, very needy. I've never had such needy dogs in my care).
When they first came to us they were about five months old and would chase and nip Niko all over the five acres that is fenced for them. Amy would grab Niko's tail and he could run so fast she was pulled right off the ground. She still tries that trick now and again, but he's wised up. She's a lot bigger. He just sits down, and avoids having his tail hairs pulled out by the roots.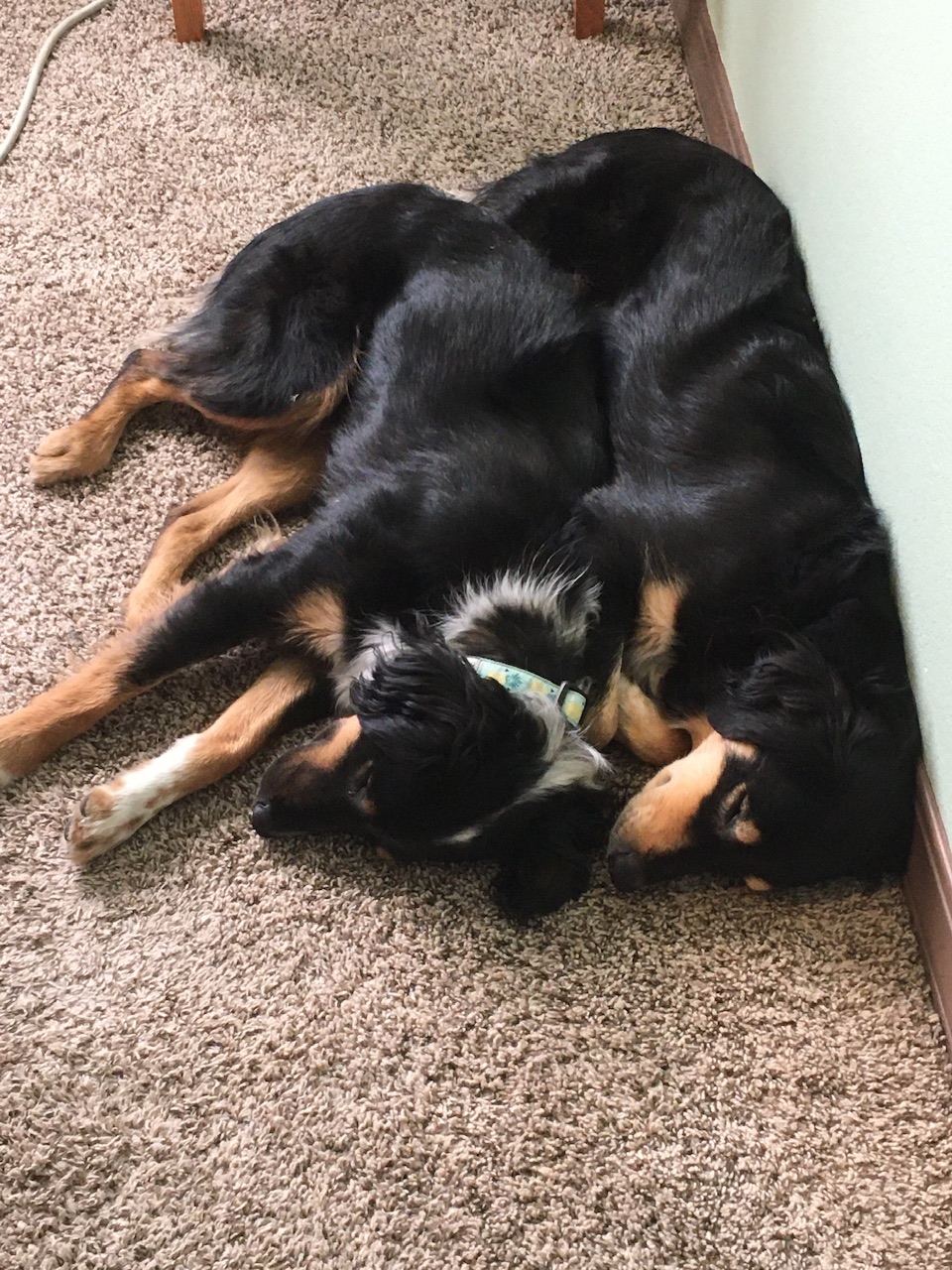 Amy (white ruff and blue collar) and Bernadette
They are wonderful family members, and certainly deserve to be celebrated this week.
Do you have a doggy family? Tell! Tell! Share about your special friends.
Lavish your animal friend with L-O-V-E!
Want to know how to lavish your animal friend with L-O-V-E, and make your relationship with them sparkly?
Get our free booklet, Lavish them with L-O-V-E, which will help your pets and you speak the same language. Follow the steps, and your pet will be bouncing around with joy as the sparkle comes to life.
(AND you'll receive my sparkly weekly blog posts right in your mailbox!)
Your email is safe from ninjas and dog catchers - we never share our list!